Eli Walker, Aramy Cho, and Mathew Porter are just a few of the new leaders joining us at the HIOBS bases this year in Newry and Wheeler Bay. They're pumped up and ready to take on the challenges ahead, and to help guide their crews through the upcoming Outward Bound season.
We thought you might like to meet them (or see them again!) and maybe learn a thing or two…
ELI WALKER | COMPETENT CELLIST & OEL GRAD STUDENT
Training Manager, HIOBS Newry Base
Eli brings 10 years of Outward Bound passion to his new role as the Training Manager. For much of the time he has worked with Outward Bound, he enjoyed more than 200 days in the field – leading programs for HIOBS, NCOBS, Alford Lake Camp, and the outdoor program at Warren Wilson College in North Carolina.
He is pursuing his Master's Degree in Outdoor Education Leadership (in all his spare time) at Prescott College in Arizona. He's a sucker for long remote canoe expeditions but lately finds a lot of enjoyment on long walks with his dog and husband.
In his new role, Eli will oversee the entire training system at the school (curriculum design, creating assessment firms, coaching trainers, etc.) These tools will help create guidance and structure for continued professional development opportunities as we get into the summer season and courses. When he's not training, he'll be working as a Course Director, supporting groups in the field, communicating with families, and providing help to logistics as needed.
If you're lucky, you may catch Eli playing his cello on base, in all his free time!
ARAMY CHO | LOVES CARS & VEGGIE CREAM CHEESE
Program Manager, HIOBS Newry Base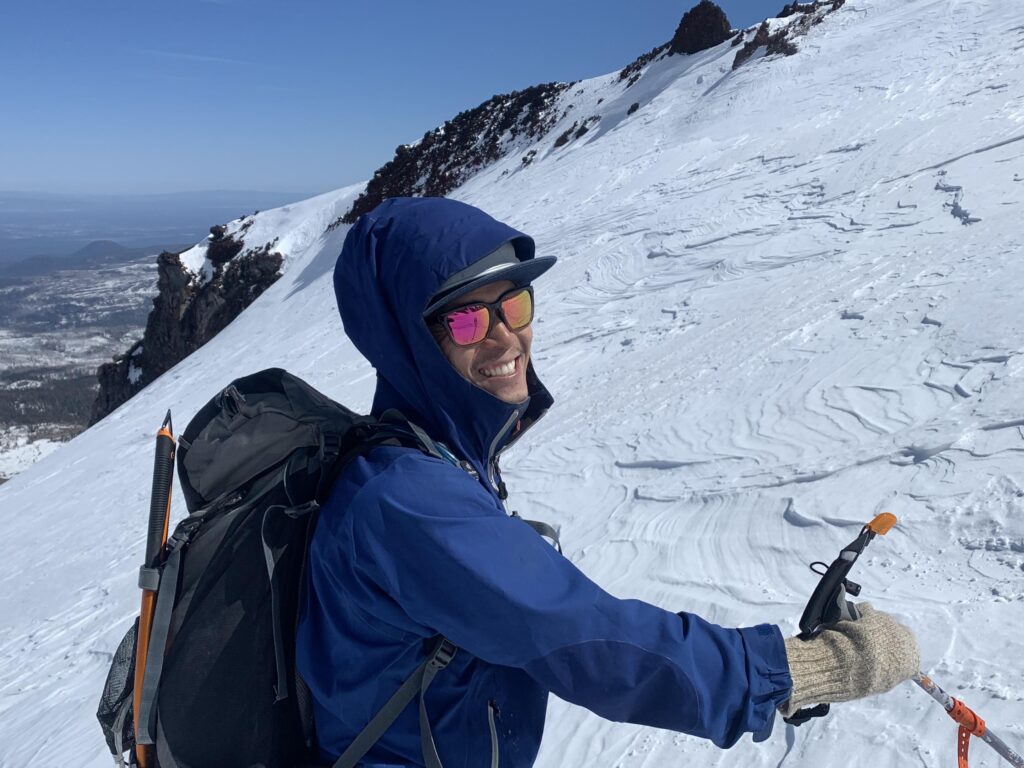 Aramy (rhymes with pastrami or salami) started working for Outward Bound in college while pursuing a degree in chemistry. He spent most of his time in Minnesota's Boundary Waters Canoe Area Wilderness and, later on, at the High Sierra base in California.
Five years ago, Aramy came to Bethel to teach science and coach the mountain bike team at Gould Academy. His campus tour guide, a HIOBS staff alumni, left a lasting impression on him. Aramy left Gould, and spent much of last year mountain and rock guiding. He spends his winters as a ski patroller at Sunday River with many other Outward Bounders.
Aramy is stoked to join the close-knit OB community this season to run backpacking, climbing, and canoeing courses out of Newry. Lately, he has rediscovered his love of trail running, partly due to the simplicity of just needing shorts and a pair of shoes (and even shoes are optional). If he had to pick one word to describe or associate with HIOBS it would be: veggie cream cheese… Aramy loves anything that makes it easier to get out the door – and something that few people know about him is that he secretly loves cars.
MATHEW PORTER | KAYAK MANIAC & ELVIS IMPERSONATOR
Program Manager, HIOBS Wheeler Bay Base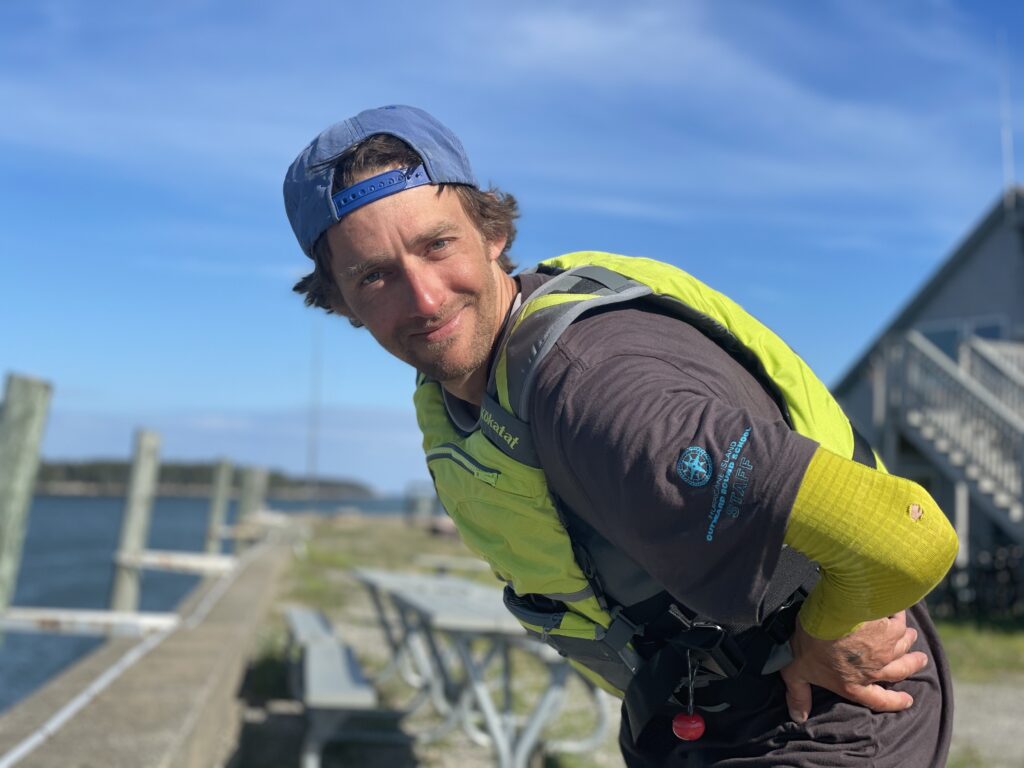 Mathew is an avid sea and white-water kayaker who hails from the Pacific North West, ready for a new challenge with us as Sailing program manager in Wheeler Bay. Mathew brings a rich background with over ten years of experience as an outdoor educator in Wyoming, a program coordinator and a lead sea kayaking guide in the San Juan Islands, and a commissary director for Naturalists At Large in California.
As Program Manager, Mathew will play a hybridized role as both Base Site Manager and Resident Course Director at Wheeler Bay.
When Matthew thinks of HIOBS, the word that comes to mind is: "beyond" – it describes the respect he has for the school, its culture, and his commitment to experiential learning. Some fun facts: He loves to feed folx delicious food when there's a meal to be made, and few people know that Mathew was an avid Elvis impersonator throughout his late elementary school years. If you ever can't find Mathew, look in the kitchen – he might be performing a rendition of "all shook up", surrounded by delicious aromas!
So please say hello when you see these amazing people on base, or out and about! Introduce yourself, and let them know what word comes to mind when you think of HIOBS, what your hidden talents might be, or how you're excited to be part of this awesome school!