In our monthly "Dear John" post, our lovable, curmudgeonly John McBride, Director of Fleet &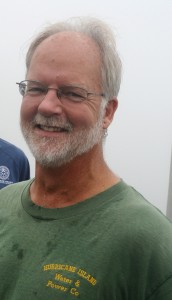 Facilities, answers your burning questions.
What's the most exciting thing about June in Maine?
GET YOUR MOTOR RUNNING, HEAD OUT ON THE HIGHWAY – IT'S TIME TO RIDE BABY, TIME TO RIDE…
How many licks does it take to get to the center of a Tootsie Pop? WHO HAS THE PATIENCE – JUST BITE THE DAMN THING AND BE DONE WITH IT.
Best sitcom that ever existed is….
SEINFELD
What do you think about the new Hamburgler? (http://www.inquisitr.com/2072549/is-mcdonalds-new-hamburglar-creepy-or-hot/)
MICKEY D'S IS SWIRLING THE DRAIN AND MY CONSCIENCE WON'T ALLOW ME TO BREATHE ANY LIFE INTO THAT CORPORATE BEHEMOTH.
If you were a teen, what HIOBS summer course would you take?
IF I WERE A TEEN I'D BE SCREENED OFF FOR A VARIETY OF REASONS – THAT SAID, THE OCCASIONAL 28-DAY DOWNEAST SAILING COURSE RULES THE WAVES…
How do you cure a spouse that snores?
THERE IS NO CURE – ONLY SHARP ELBOWS