What is your role at HIOBS?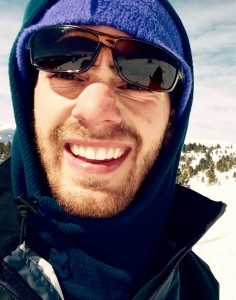 I work as an Assistant Instructor sailing in the Maine Sea Program.
Why did you choose a career in outdoor education?
This field of work is endlessly dynamic, calling upon a vast set of hard technical skills and soft interpersonal skills to deliver a wilderness-based expedition with an outcome so much greater than any summit, island, or other physical destination. It challenges me everyday and provides me with those moments when you feel so undeniably alive.
How did you end up working for HIOBS?
In 2007, I was a student on a 14-day Maine Coast Sailing course. It was an incredibly positive experience that not only introduced me to sailing and wilderness expeditions, but also greatly informed who I was and would later become.
Seven years later, coming out of Bates College, many of the same associations with Outward Bound still rung true. And so I eagerly rejoined the HIOBS team last summer working as a Logistics Coordinator before transitioning into a field-based role.
What is your favorite thing about working for HIOBS?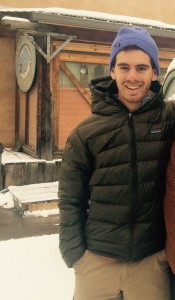 Every day of every course I get to work with an amazingly dedicated and passionate team of outdoor educators to deliver the very best Outward Bound experience. They all continually inspire and challenge me to grow not only as a professional, but as a person.
What are some of your favorite HIOBS memories?
On my last course, we saw minke whales, small sharks, puffins, and an ocean sunfish- it was the most wildlife I had ever seen on a Pulling Boat!
Another fond memory that I have from that same course was when my students were leading an evening debrief of that day's sail. It was after their first full day of Final Expedition, a time in the course where instructors step back and impel the students to be as independent and autonomous as possible, and they just had an intense series of group decision making situations about their anchorage for the night. My co-instructor and I quietly listened in from the cockpit of the boat as they rehashed that process. As I reflected on their individual and group progress in the last two weeks, I noticed that over my shoulder and across the bay a full Blue Moon slowly rose from below the horizon, deciding to also listen in.
If you had to sum up HIOBS in one word what would it be?
Grit.
What is something most people don't know about you?
After spending last fall restoring a vintage 1970's travel trailer, I drove out from Maine with it in tow to travel and live out of it in the Southwest for the better part of the winter and spring.