Luke Lezhanskyy, Maine Appalachian Backpacking & Canoeing for Adults (HNCF-942).
So here we were, Christian and I, huddling in our sleeping bags on either side of Liam, keeping him warm with our combined body heat. Liam's sleeping bag was drenched from some unexpected showers the night before, so we had wrapped him up in some tarps like a burrito to stave off hypothermia.
It was day nine of our 15-day backpacking and canoeing course, and our steadfast troop had just completed a grueling ascent up a 5,000-foot peak somewhere in Maine's White Mountains. We had been lugging our Osprey packs for the better part of the day through unforgiving terrain, only to be greeted at the wintry summit by howling winds.
Originally, we were supposed to set up camp with our tarps as we routinely did each night. Liam's predicament, however, meant that we had to take refuge in a wooden shelter for hikers who stopped at this point on the famed Appalachian Trail. For some misbegotten reason, or some architectural oversight, the shelter had only one entrance — a large opening that seemed more like a missing wall than it did a door — and it faced away from the mountain slope despite being on the windward side. Consequently, the relentless gales blew into the shelter all night long, robbing us of much-needed rest.
As I lay there, wiggling next to Liam and unable to sleep on account of the centimeter-thick layer of salt covering my body, I thought long and hard about the meaning of my life, how I was misled by Wordsworth's and Shelley's poems, and how on earth I could have signed up for this madness.
A few months earlier, I had received an email about the Klein Fellowship. The university-wide announcement said that this fellowship would "improve leadership skills" and make for an exciting adventure. I applied, and almost immediately forgot about it. A couple of months later, I got an email from the fellowship representative informing me that I won a ticket to natural paradise: an opportunity to go backpacking in Maine! My initial excitement was overshadowed momentarily by the thought that I had never gone camping before. I hadn't even set up a tent in my life! "Eh, it can't possibly be too extreme," I thought.
Boy, was I wrong.
Our motley crew comprised some of the most fascinating individuals I've ever met. Seven college students, myself included, hailing from all backgrounds: from Alaska to Boston, from the mysterious introvert to the buoyant extrovert, from the eager camper to the reluctant participant. In the span of seven people, it felt like we had it all.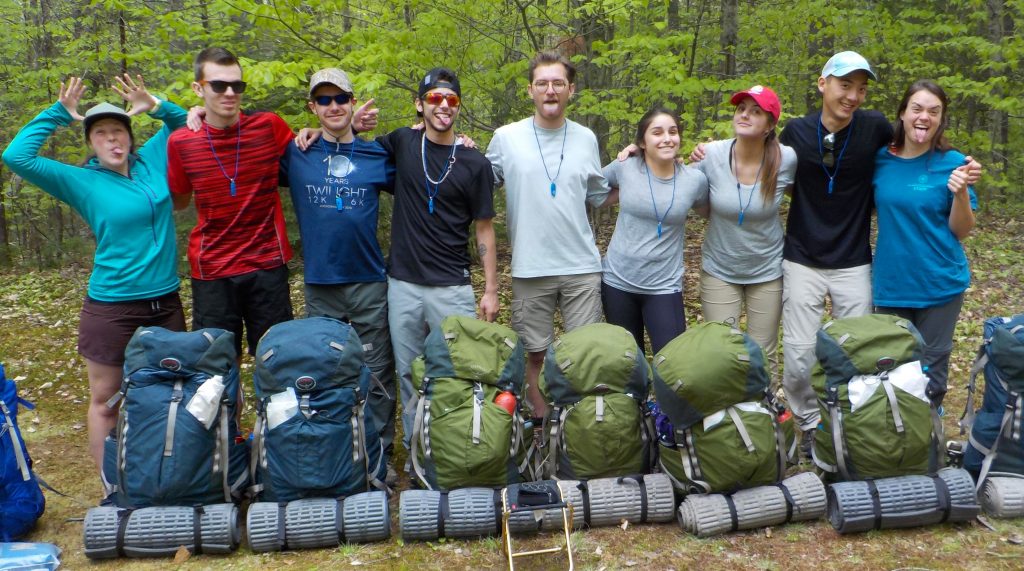 Our two instructors, Mel and Meg, were seasoned veterans of the outdoors. Throughout the course of our turbulent endeavor, they were always fresh and brimming with energy, guiding us admirably through both physical and emotional obstacles. They were there to encourage us, lecture us, and persuade us when our strength faded, when we each reached the terminal limits of our willpower and could not take another step further.
And there were plenty of moments when it felt like I was finished.
When we were caught in the middle of drenching rain and tempestuous waters, and went ashore because we couldn't feel our limbs, it felt like I was done.
When we had to portage our titanic canoes over a three-mile stretch, and the strength in my shoulders gave out, it felt like I was done.
When we descended from a mountain and were swarmed by a sea of mosquitoes, and I got 27 bites on my right hand alone, it felt like I was done.
When I could stand peanut butter and pita bread no longer, and all I could think about was the sweet aroma of my mom's apple pie, it felt like I was done.
But, thankfully, I wasn't alone. My comrades gave me some relief from the discomfort of our journey. Our interminable conversations about the present, the past, and the future; our impromptu karaoke sessions where we sang every song we knew; our grumbling when we set up camp — all of these drew us closer together in ways that I had never experienced in any other sphere of life.
As the curtain drew on our little odyssey, I reflected on all the hurdles that we had cleared — individually and communally. We had accomplished things that we had never even dreamed of doing. And although there were mixed feelings about this inexorable conclusion, we all came together for one last group photo, each of us beaming with wide, untethered smiles, luxuriating in the victory we had just achieved. Though we went our separate ways thereafter, we still retain that bond of friendship that was forged amidst the din of rainy evenings and mosquito-ridden afternoons.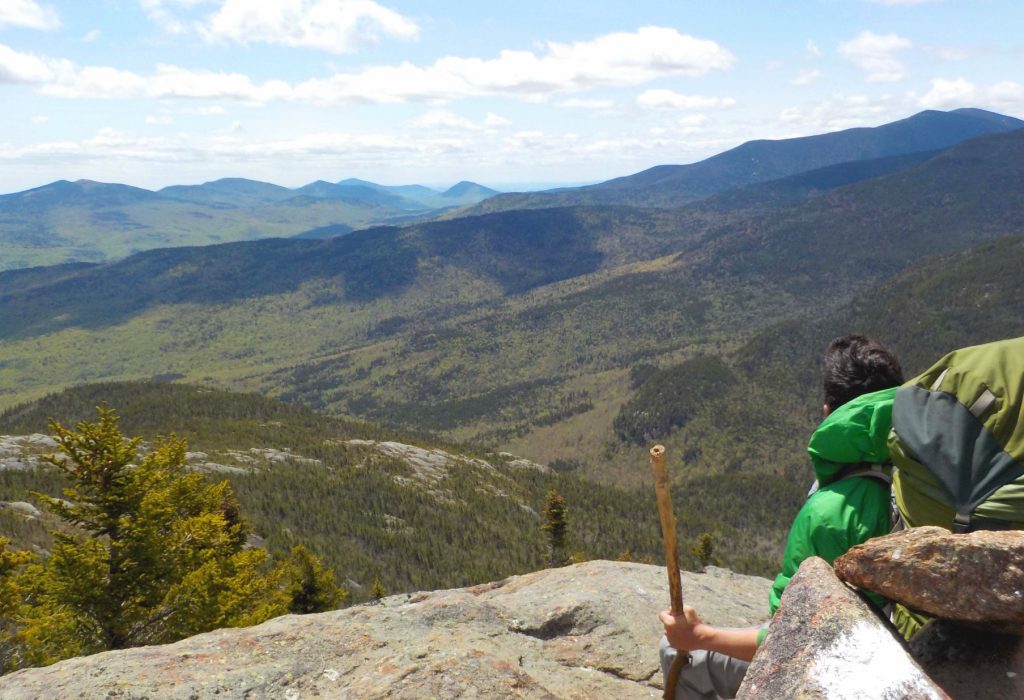 Outward Bound proved to be the first page of a new chapter in my life. In the year since, I've worked in Cambodia and Thailand with a humanitarian NGO; taken an Amtrak across the country by myself; studied abroad in Argentina, Spain, Italy, and South Africa; journeyed to Kyrgyzstan; lived in a village in eastern Uganda; and flew back on one of the last flights out of Kampala. In each of those places, I relied on the same skills (and much of the same rainwear) that I used and refined during my time with Outward Bound.
One late afternoon, while lying beside a campfire on the shore of a frigid stream somewhere in Maine, I stumbled upon a quote by Kurt Hahn, the visionary founder of Outward Bound, in my student handbook. It read, "There is more to us than we know. If we can be made to see it, perhaps for the rest of our lives we will be unwilling to settle for less."
Whatever it was, I saw it — and now I'm unwilling to settle for anything less.