Dave Menges, Outward Bound Senior Instructor, Course Director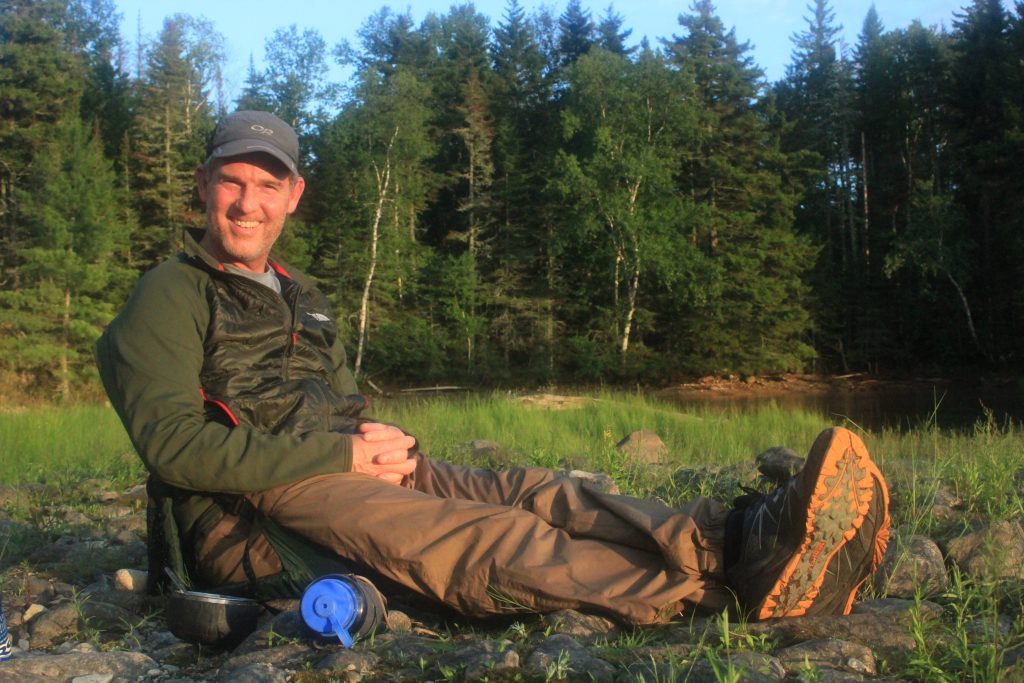 Amidst this COVID-19 pandemic, a time of unparalleled uncertainty and difficulty in our lifetime, where so many of us are emotionally exhausted in new ways… I am finding that I am leaning on the knowledge and the many life lessons I've learned from Outward Bound more than ever.
Over the years, Outward Bound has taught me that – even when life seems dire, uncertain, and overwhelming – that I can get through it. Further, beyond just coping at those moments of hardship, I can actually grow as a person. Ironically, it's actually at those moments of challenge and controversy when I discover the most about myself. And it's at those moments when I strive to keep an upbeat attitude, to model positivity, and to find the "silver linings" that are unexpectedly yet invariably present even in the midst of difficult circumstances.
There are moments on every Outward Bound course when students are confronted with physical and emotional hardships. When we're feeling physically exhausted at the end of a long day of backpacking on a difficult trail, or are bone-weary from canoeing into a continuous headwind on a lake all day. When they're emotionally anxious because they feel the pressure of having to prepare a meal over a camp stove for ten of their food-stressed, fatigued patrol mates…. while stuck under a kitchen tarp being swarmed by hoards of interminable black flies! (This is more stressful than you can imagine…!)
At the end of Outward Bound courses, instructors often talk with their students about "transference" – in essence, sending students home with the ability to apply their on-course learning to their daily lives. Our fundamental goal at Outward Bound is for students to leave their course with increased character development and personal growth, leadership and teamwork skills, and inspiration to serve others.
In many ways, life "at home", is actually much harder than life "in the field" out on expedition; for example, dealing with the demands and stresses associated with school or work, and trying to keep our personal relationships with family and friends healthy and meaningful can be very difficult.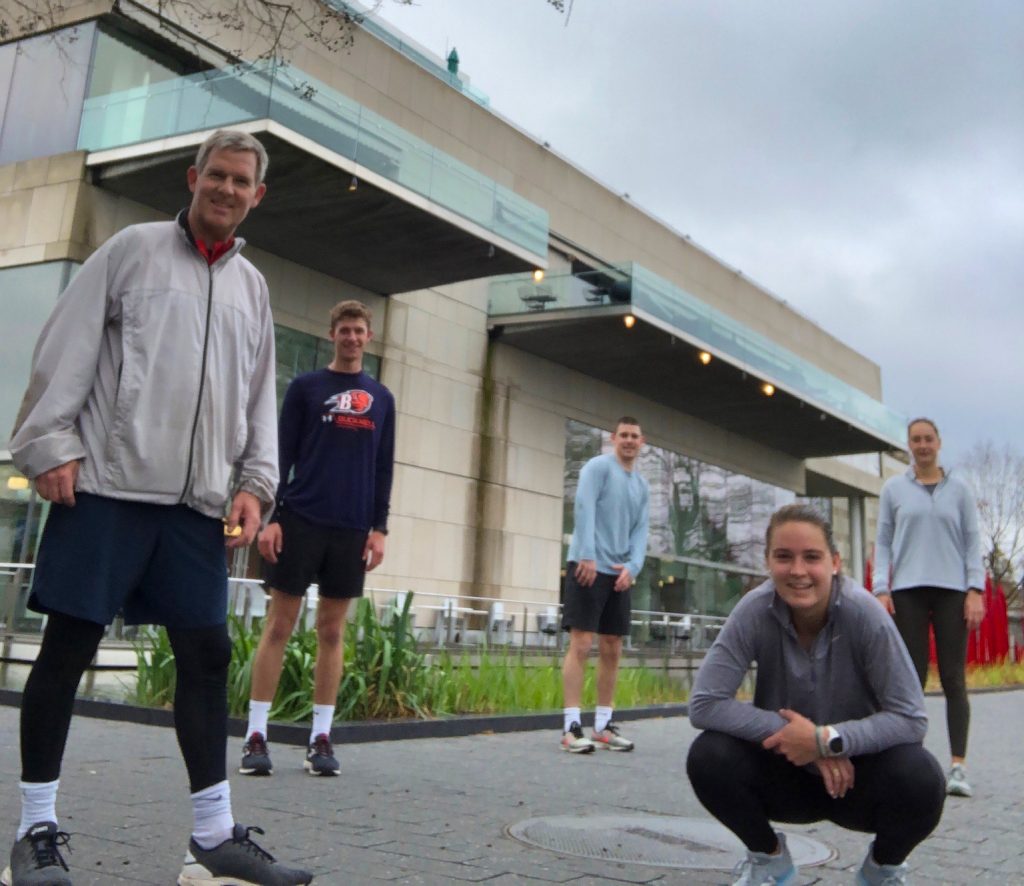 Now we are all "at home" even more than usual – as we find ourselves living in the midst of a world-wide pandemic that is affecting all of us in profound ways which can exacerbate those challenges. I'm working to make the most of this "new normal" – by taking advantage of the unexpected changes in my life – and recognizing the positives.
I've worked hard to create and follow-through on daily routines that are allowing me to stay healthy and active and to feel productive.
I'm taking advantage of online exercise workouts and mindfulness videos.
I'm dutifully practicing the guitar (most days) – and I've seen the fruits of my labor in the improvements I've made in my playing.
I've found time to pleasure-read more often, to listen to podcasts that have been on my "wish list" (but that I just never seemed to have the time for until now), and…
I'm discovering new hobbies and interests. Who would have thought I'd actually wrestle with writing poetry?!
I've had more time to participate in outreach volunteer opportunities with my church.
I am striving to notice and celebrate moments of beauty that surround me each day – the unsuspecting and subtle acts of kindness I see from others or the exquisite images I experience in nature – but only if I take the time to notice!
Most importantly, I am working hard on fostering healthy relationships with the people in my life – especially my family, who I'm with all the time now – as well as others who, due to social distancing practices, I'm remaining connected to remotely.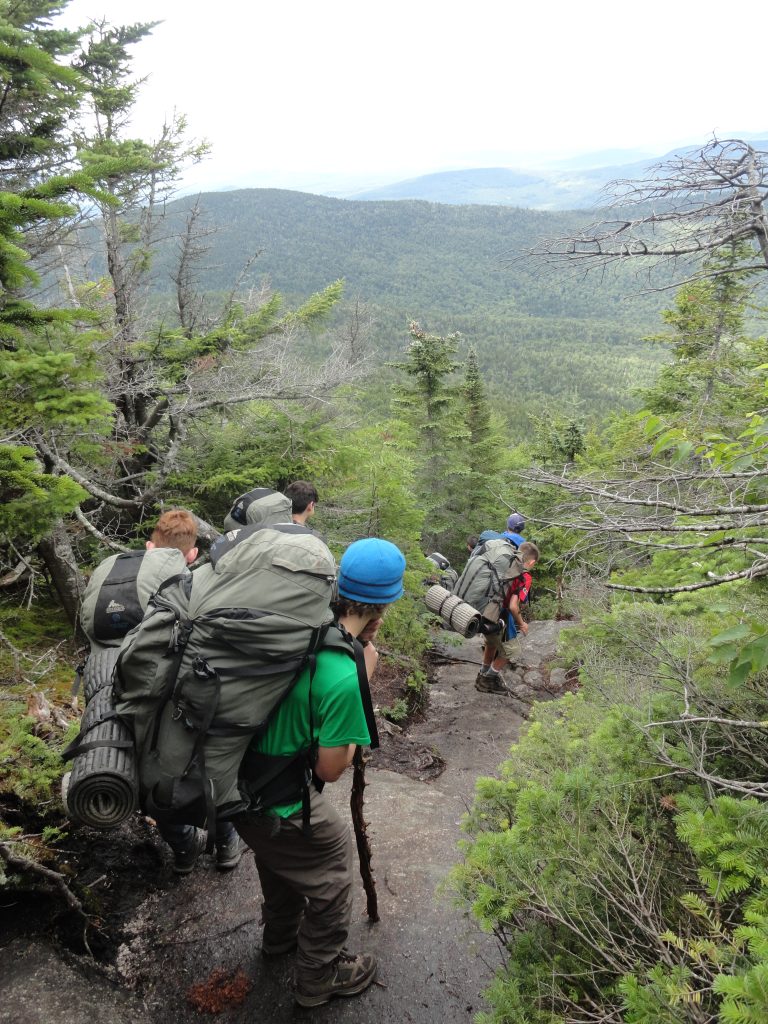 This pandemic experience has underscored my values, inspired me to be my best self, and to seek ways to help others. I have had many opportunities to reflect on the power of positivity, and now feel certain that I will come out of this ordeal stronger for what I have learned about dealing with adversity. Life is short, and every day is a gift.
I feel grateful to Outward Bound for inspiring me, even when life feels unsettling and heavy, to see the wondrous beauty in my world and for reminding me that I have much for which to be grateful.
For over 30 years, Dave Menges has been involved with HIOBS. Back in the late 1980s, shortly after graduating from college, he enrolled as a student on an 8-day adult backpacking course in the White Mountains of Maine and New Hampshire. A few years later, he began working for HIOBS as an assistant instructor, and over the years (while also working as a school teacher and then elementary school principal) continued to work for the school – as an instructor and course director. Dave typically works with us now on Semester, Classic and Custom courses, while he's not fixing houses or adventuring by boat or bike!