---
"This experience was immensely healing. I needed it more than I knew. Sailing the Florida Keys was the perfect back drop for a week of challenging moments, introspective thought, and personal growth."

– JOHN, AGE 30
---
Founded by a veteran, 23rd Veteran (23V) is a nonprofit with a mission to provide happier, healthier lives for veterans living with trauma. Working in collaboration with psychologists, personal trainers, and military personnel, they have created a 23V Recon Playbook that provides the guide for a 14-week, full exposure program designed to help remove the negative effects of trauma. The program teaches three core values that are well-aligned with the ethos of Outward Bound: gratitude, compassion, and authenticity.
We interviewed Program Manager Matt Rosky after our first veterans' course came back from the field in March. Matt previously worked for North Carolina Outward Bound.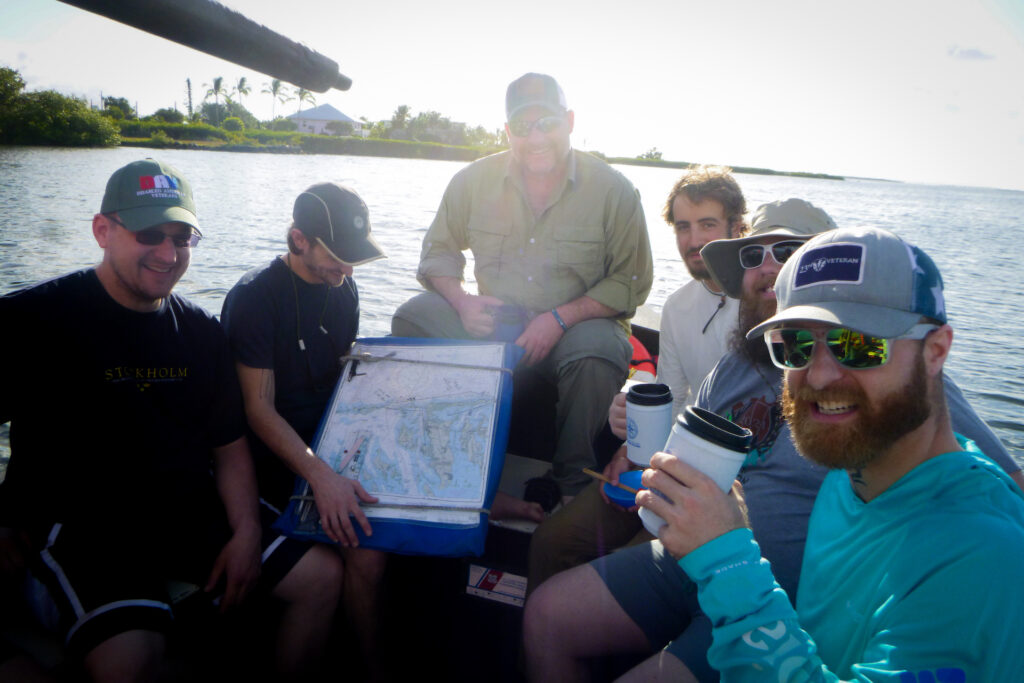 In a general sense, what are a lot of these vets struggling with? Succeeding at? Are they all coming home from the same conflict, or does 23V support different generations?
The vets we serve are struggling with isolation and disconnection from their communities. The most common thing I hear is that they miss the camaraderie and trust that they had in person next to them when they were serving. 23rd Veteran is for any veteran that has experienced trauma related to their military service. That is the only criteria for participation. We don't make any distinction between eras of service although the majority of our participants are Post-9/11 veterans. The March group that just finished their program is made up of OEF and OIF veterans that served at different points since 2001.

How do you see HIOBS expeditions fitting in with 23V programming? What role do you hope our expeditions play for the vets?
The Outdoor Wellness Adventure (OWA) is the first phase of 23V Recon. Our goal for the OWA is to build camaraderie and cohesion within the group. Outward Bound plays a giant role in building the foundation on which the remaining 13-weeks of 23V Recon sits.

Have any veterans shared their hopes and goals with you?
Meeting new people. Working together in a team. Becoming more physically fit. Getting back to living a life of joy and accomplishment. Developing a support system. Gaining a new perspective.

Do you know what these vets enjoyed the most about their HIOBS course?
They loved their instructors and enjoyed learning how to sail. The most important thing they all agreed on was that the course bonded them together as a team.