CELEBRATING OUR SEA PROGRAM STAFF
ANNUAL REPORT 2021
Danny Wiggins first joined HIOBS in 2018 right out of college from the University of Vermont, where he led expeditions with the school's outing club and worked as an advisor, coordinating trips for the student body, camps, and other outdoor events. While he had previously done some sailing, Danny was interested in developing his skills as both a professional mariner and an outdoor educator, which led him to HIOBS.
Danny has a passion and enthusiasm for all things nautical that started at a young age, and he sees a pulling boat as the perfect platform for teaching. He believes that lessons learned on the water are something students can carry with them throughout their lives. "The conditions are challenging; there's a risk to that," he says, "but seeing the courage students show and the way they carry themselves through says a lot about their character and the impact the course will have on them."
One of Danny's favorite things about his job is seeing that moment on the students' final expedition, where they finally put all the skills they've learned into practice, and "it just clicks; they get it, and they buy in." It's not easy on course, and we ask a lot of our students. He says that seeing them push through those challenges and reach this point is a powerful moment as an instructor.
This admiration and appreciation extend to his fellow staff members as well. Working an Outward Bound course means holding both our staff and students to high standards. Danny says he is consistently impressed by the delicate balance our staff creates between being kind and compassionate and pushing people past what they think they can do.
Whether he's shining up the pulling boats in the boathouse, keeping us focused on safety as a watch officer, or training new staff on technical sailing maneuvers, Danny consistently holds himself and his work to this same high standard. He brings an attention to detail and a level of excellence to everything he does for the HIOBS Sea Program.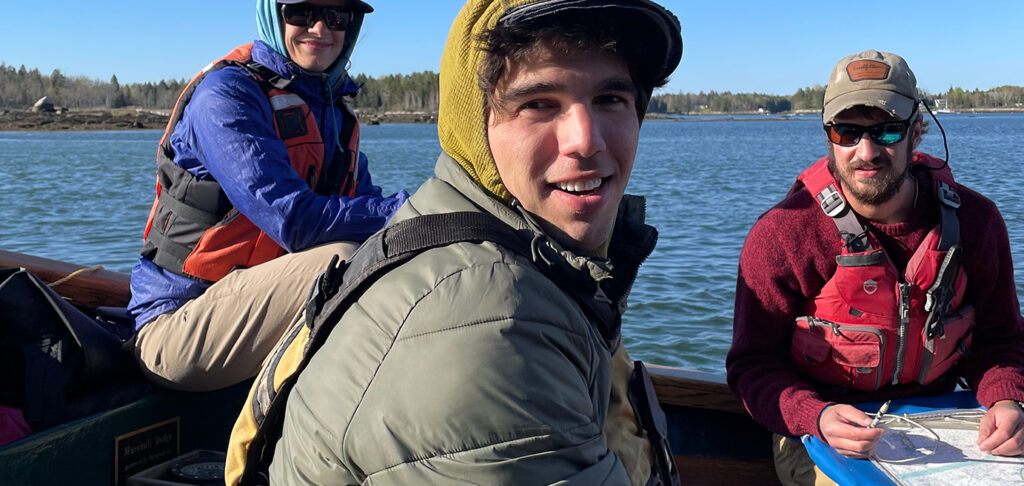 "I'm grateful for the way the school has supported me and my growth here and how this community has supported each other through the challenges of these past couple of years. It punches a lot of buttons—I've been able to develop professionally and be part of a supportive community."
– DANNY WIGGINS
This piece originally appeared in the 2021 Annual Report. Read more stories and see the full report here.