Staff-led book club focuses on creating conversation around gender, race, mental health, and LGBTQ+ experiences.
This year, Newry Course Director and Lead Instructor AP Parker (they/them) volunteered to lead the HIOBS book club. Wanting to continue the theme of suggesting and reading books with a focus around DEI (diversity, equity, and inclusion), they set out to select ones that were geared toward young adults, were sometimes controversial, and would encourage conversation.
AP recently chatted with us about the book club and some of their favorite picks from recent selections. Learn more about some of those readings below, and then check out our Equity & Inclusion Resources page to see the full list of everything the book club has read so far.
---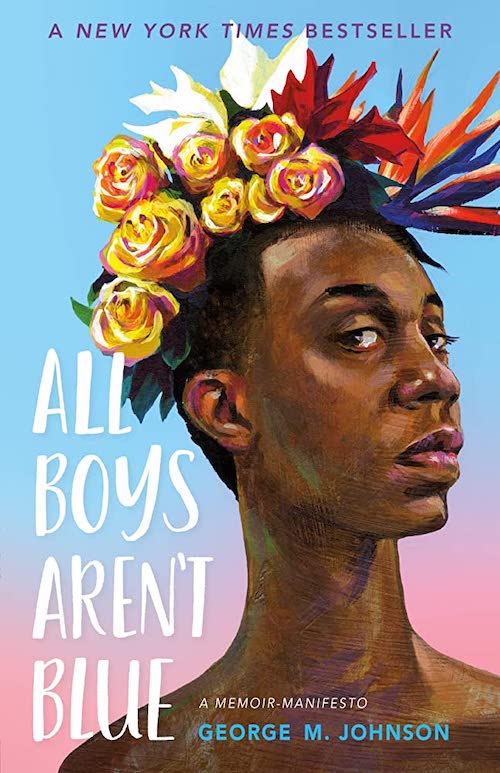 ---
What prompted the creation of the book club or what motivated you to start it?
The HIOBS book club has existed in some form for a long time—probably since about 2018 or 2019! This current form came from a DEI book club HIOBS ran during the pandemic. I have wanted to do a YA (young adult) edition from the beginning. I studied English and love reading and have a deep respect and fondness for "genre" fiction, so part of me wanted to make my coworkers read the books I enjoy. I also knew that there was great writing out there that our students read in school and on their own, and wanted to explore it!
What was the response from staff and was there a community that developed as a result?
The book club has a small but very dedicated following! It can be hard for such a far-flung community such as the HIOBS staff to commit to a Zoom meeting, but I have grown very close to those who can make it (shout out to Sarah Cotton, who has only missed meetings for the birth of her daughter as far as I know!). What is maybe the most wonderful thing is how many staff members read the books, even if they can't make the meetings! It's always fun being able to talk about these authors and topics together.
How were the books you chose to read selected?
I picked the books this year! Each year a staff member volunteers to lead the book club and gets to pick the books we read. We shoot for four books, but the number isn't set. This year, I knew I wanted to keep the DEI focus this book club has had and also only read books that were geared to young adults. I did some research into the classics of this genre and also checked out banned book lists—they're usually a good place to find books that will cause conversations. For the spread, I knew I wanted: books about race; books featuring different gendered protagonists; books covering mental health; books about LGBTQ+ experiences; and books that were good. Once I had my list, I ran it by a librarian at the school I work at, and then started pre-reading!
Any books you want to highlight or shout out for Pride Month?
For Pride Month, I'd love to highlight two of our books from the book club this spring: "Darius the Great is Not Okay" by Adib Khorram. The book is a thoughtful, first-person narrative about Daruis, a half-Persian boy who struggles with depression as he visits his family in Iran and figures out more about himself and the people he cares about. Darius' queerness is not a central part of the story, but does come through. The sequel, "Darius the Great Deserves Better," dives into this in more depth. Darius the Great was one of our favorites! The other book I want to mention is Gender Queer by Maia Kobabe. The book is a graphic novel memoir about the author's journey with both eir sexuality and eir gender, and lays out some complex and heavy topics with grace and clarity. Both books are quick reads and are highly recommended for folks 14+.
---
Click here to see the full list of everything the book club has read so far.
---