by Amber Bolduc, Admissions Coordinator & Course Advisor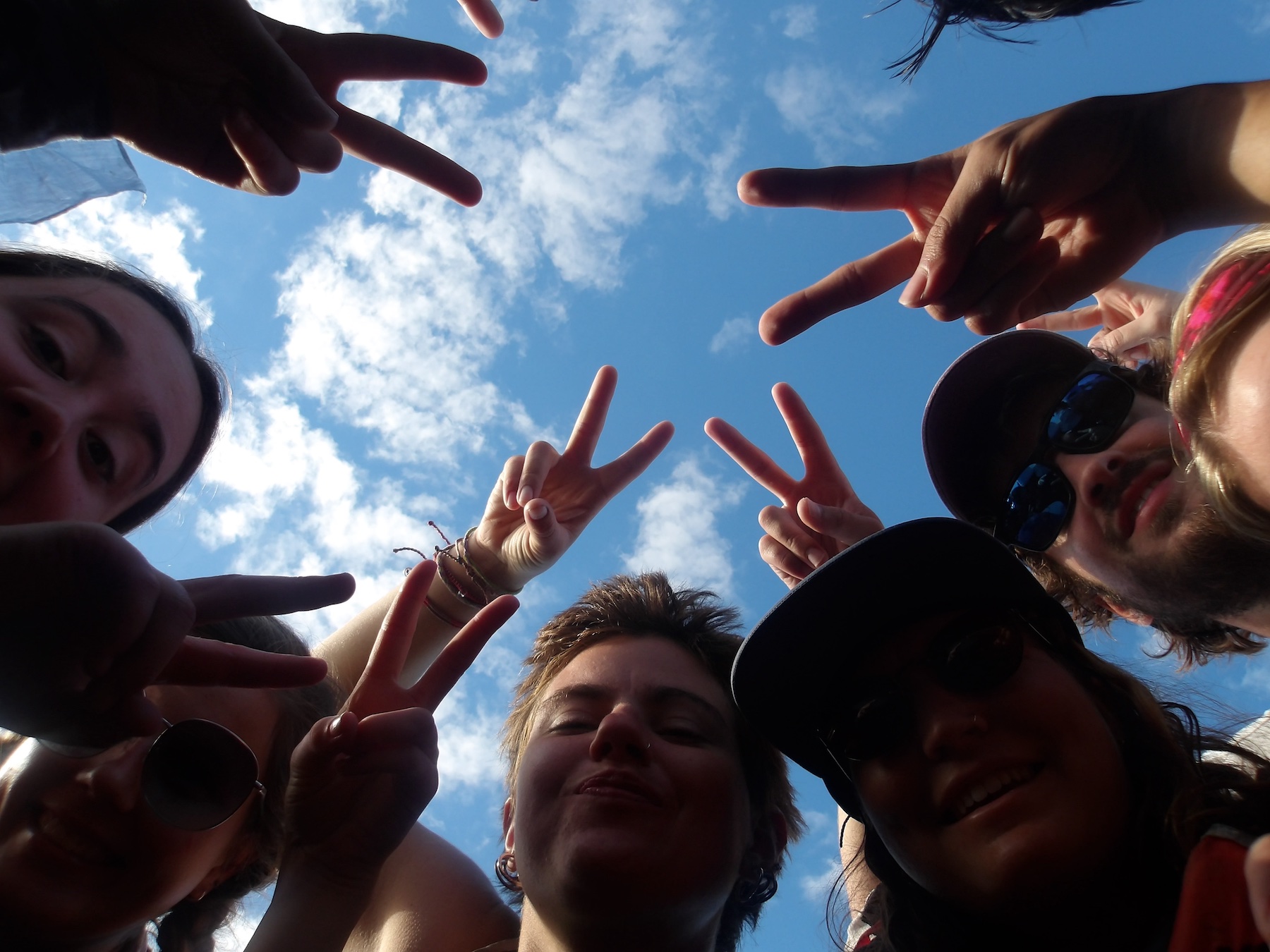 For many of our students this summer, their HIOBS course will be the first time on a wilderness expedition, or maybe even the first time away from home for an extended period of time. We know that this can sometimes raise a lot of questions, and we're here to help! Whether you're worried about food, not having your phone, or going to the bathroom in the backcountry, we have some suggestions to ease any concerns.
HIOBS Course Advisor Amber Bolduc recently took some time to give a snapshot of what it's like to be in the field—away from your family, in a brand new environment, and surrounded by peers who are in the same boat (literally!).
Everything you need to know is below—she even answered some of our frequently asked questions!
---
DAY 1
Once you arrive on base, there will be plenty to do! You'll start by getting to know the other students and your instructors, going over safety procedures and course expectations, and doing the "duffle shuffle"—getting all of your clothing, gear, and food packed up for your expedition. You will learn all you need to know to live and travel in the back country—from how to set up and take down camp and cook over a stove, to the ethics of Recreate Responsibly and how to navigate and assess risk.
During the day you will travel with your team, carrying everything with you and working together to get to your destination and campsite for the night. It takes the entire group's effort to set up your camp and make dinner, so you can eat and get to sleep.
TYPE 2 FUN DURING COURSE
While on course, you will be asked to step outside of your comfort zone, try new things, and push yourself harder than you have before. It will be a lot of work, but it is also incredibly rewarding and a ton of fun! Only having each other to depend on allows you to form strong bonds with your crew while on expedition (lots of students stay connected with the friends they make on course for years).
PERSONAL CHALLENGE EVENT AND COURSE END
At the end of your course, you will have the opportunity to participate in a Personal Challenge Event (PCE)—which is usually a running or swimming activity—allowing you to challenge yourself to go further or faster than you might have been able to when you started. This is followed by a closing ceremony to acknowledge your incredible achievement, which is a great time for you to process everything you learned and accomplished on course. It may be hard to express to family and friends what you experienced and how it affected you!
---
FREQUENTLY ASKED QUESTIONS
How will I stay hygienic on course?
We take self-care and good hygiene while on course very seriously at HIOBS. Showering is not an option on expedition, which can be daunting, we know! But you will be "dipping" daily in either a lake or the ocean, so you will be able to at least rinse off with some soap. We also like to make sure our students are washing their hands during meal time and brushing their teeth every morning and night. Don't worry—once course ends, you will be able to shower on base before you head home. Check out our new Self-Care on Course info sheet for more in-depth information!
I'm nervous about not having my phone. How will I cope without it?
Going without technology for the duration of your course can be hard. But it is a wonderful way to disconnect from social media, work, and everyday stressors and practice really being present in what you are doing. We recommend starting to reduce your time on technology prior to your course starting. This could be things like designating specific time each day where you unplug from technology or putting your phone away an hour or two before going to bed.
What do we eat in the field?
The diet on course is mainly vegetarian (there are not a lot of refrigerators in the wilderness!). Some of our staples include oatmeal, granola, macaroni and cheese, rice, beans, and of course PB&J sandwiches! You can prepare for the diet by cutting back on junk food and soda (if these are things you normally consume) and trying to incorporate more veggies into your diet. Also, make sure you are drinking plenty of water—staying hydrated on course is super important!
What is it like going to the bathroom in the woods/on a pulling boat?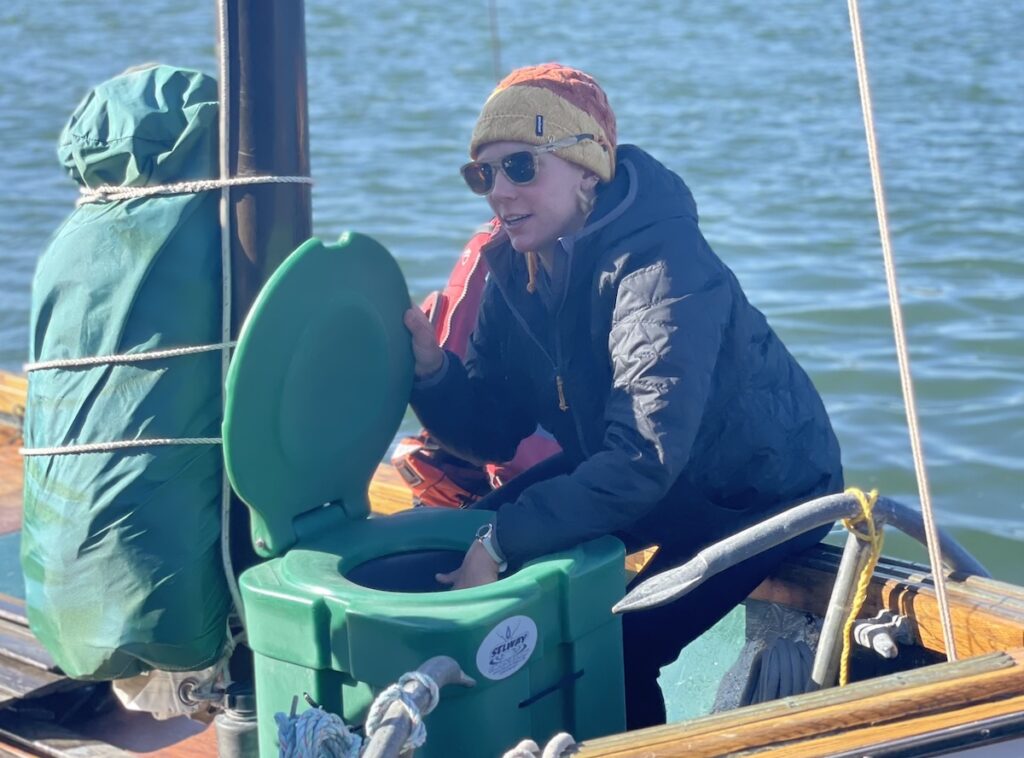 Going to the bathroom on course can be an intimidating concept, especially if you don't have a lot of experience in the wilderness. The best tip we can give you is to try and be open with your instructors about your questions and concerns—they are very used to this life and will be able to give you tips and tricks and will be teaching you the best practices for how and where to go to the bathroom based on the environment you are in.
You can also watch these great videos our instructors made about how to take care of business in the backcountry!
Can I communicate with my family while on course?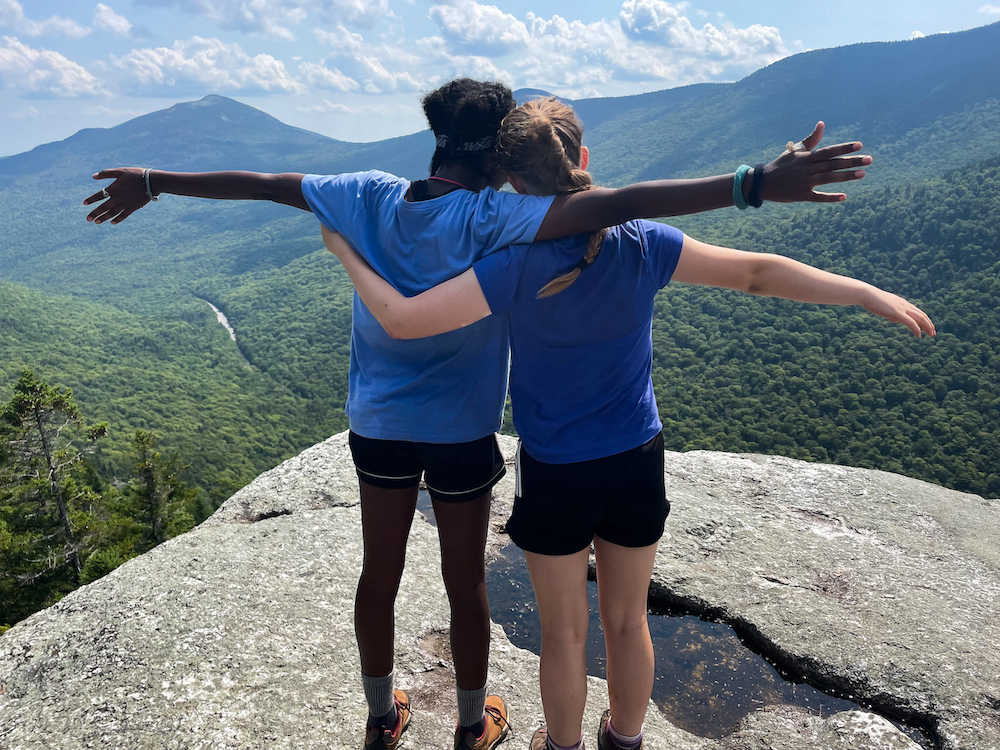 Once the course starts there is no communication with home—this can be especially hard for parents. There will be a Course Director who oversees the course from the base and will send out an email to parents once the course begins to introduce themselves and give some information and the communication schedule (spoiler – "no news is good news").
If they have the opportunity to connect with the group, the Course Director will try to send out an update mid-course. Otherwise, they will be in touch once the course ends and students are on their way to the airport. It's important to keep in mind that while it can be difficult for us to reach the group, the instructors can always contact the base for help in case of emergency. 
I know I will probably be homesick. What are some coping mechanisms?
Homesickness is pretty common on course. It is something that is hard to prepare for, but you could start thinking about other times that you spent time away from family and how it went. You could ask loved ones to write encouraging notes in the journal you bring to course, this way if you are feeling homesick you have letters from home, or bring photos of loved ones. Remember, you're not alone! If you are feeling homesick, chances are there are other students in your group who are also having a hard time. The nice part about living and working in such a tight-knit group is that you will be there for each other during hard times.