By Rebecca Burk-Sciallo, 2023 Clark Sports Educators participant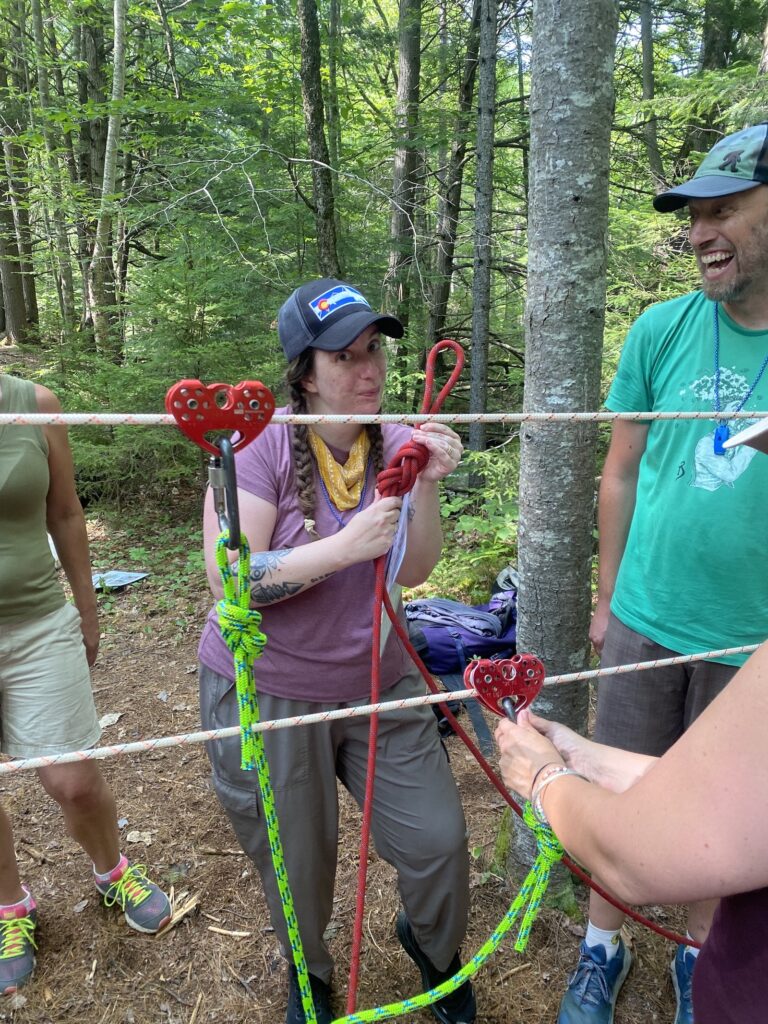 I signed up for the Clark Sports Educators' Program with Hurricane Island Outward Bound School for my son. The summer between his 8th and 9th grade years he went on a Clark Sports Center adventure called Odyssey. When he wavered in his commitment to go, I told him that we grow in safe discomfort, and I knew that was exactly what it would be.
When I signed up for the Outward Bound program, I knew it would be uncomfortable for me, but I've been committed to challenging myself in various ways over the course of my life. And I knew that four days with fellow educators was exactly what I needed 21 years into my career.
I expected an emotional challenge, but I didn't expect to feel incompetent. In my life, I am more than competent. I'm a leader and someone who people come to for guidance, but on this course everything I'm good at flew out the window. Knot tying. Huh? Structure building. What? The type of learner I am didn't register on this course and I had moments where I felt like I was drowning, but my team saved me.
My fellow educators, the instructors, and the coordinators all guided me when I needed it the most. And isn't that what true learning, true education is all about? True learning happens in discomfort, but not panic. And when I began to panic, I had teachers who stepped in and became the salve to my soul.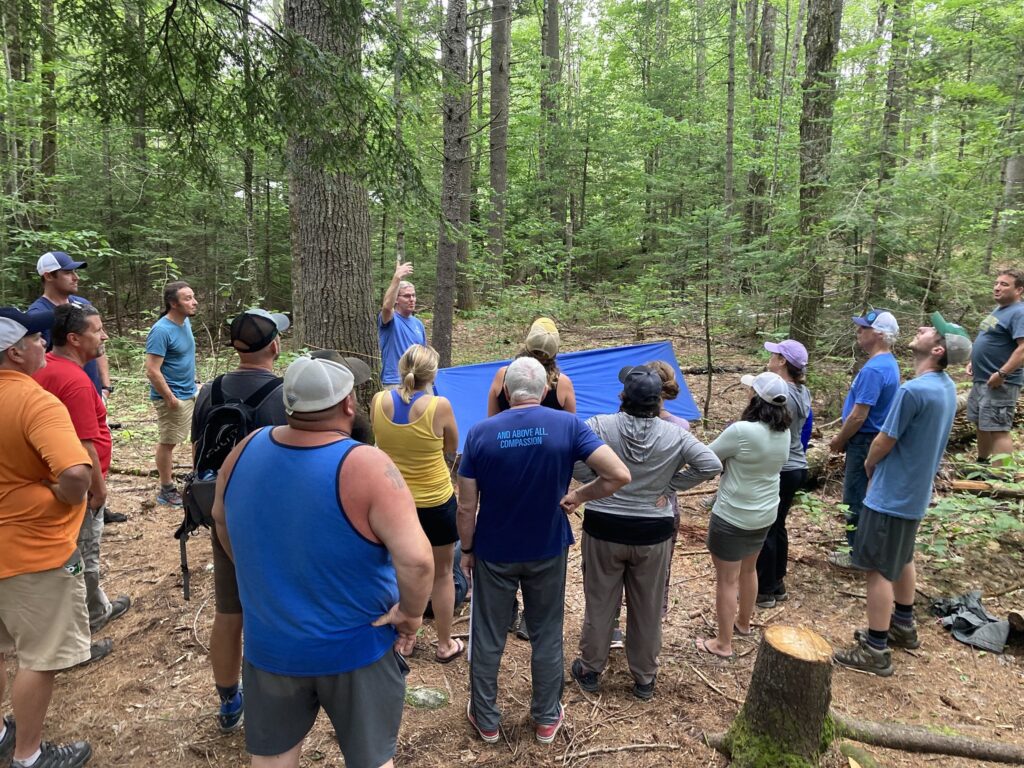 When I ask my students to be vulnerable with literature, poetry, creative writing, and all of the learning that does not come naturally, I now have a depth of reserves in patience, understanding, and love.
My poem was created when Pat, one of the other participants in our group, took me aside one morning and said he heard I was a poet. He asked if I had any of my poetry on me. As he talked to me, I saw myself as a teacher, reaching out to the young adult who hasn't felt much success in the classroom, but that student was worthy. Worthy of compassion and praise. I was the student. Pat was my teacher. I didn't have any of my poetry on me, but I knew I could write a poem for our team.
This poem is for all of the people who stood next to me during our four days in Maine, but I also wrote it for all of my fellow educators. We are in the most honorable profession, and we are in it together. One heartbeat.
Teaching is the true magic.
Thank you Outward Bound for being one of my greatest classrooms.
---
"Lessons"
by Rebecca Burk-Sciallo

There is something magical
about being in nature
with strangers and friends

It's a call to remember 
that life is created by moments 
with the unknown and the familiar

The familiar curve of the landscape
The unknown of thunder

Magic is built, not on tricks, but on trust
On a healthy understanding of strength and weakness 

Magic is created 
when unlikely people
now have nicknames for each other 

Magic happens when oatmeal with apples,
prepared by your cabin mate, 
fuels you for the day

Magic equals good struggle 
And when we make progress with goals and love

How magical that the universe brought us together
Right here

When strangers become friends
Friends become family
And it all happens under the same sky

Where the unfamiliar and the familiar lock arms 
And become one magical heartbeat
---